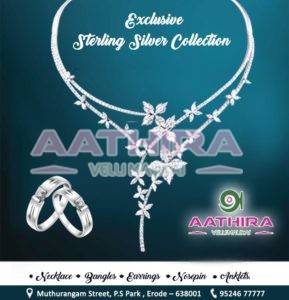 Designer Jewellery is an accessory that can add beautiful accents to any look and styles, but it also depends upon the person who wearing it. Designer jewellery, it's all depends upon the personal style is to wear something bold, understated or a piece handed down to you from your family or friend. A unique designer's choice is a great way to express your individuality and personality.
Aathira Vellimalikai have unique latest designer jewellery collection which is more attractive and gives an elegant look while wearing. Our latest jewellery collection gives an aesthetic look and quality for the collection decided by the designers.
Our latest designer jewellery collections are made out of higher quality materials and manufacturing processes than commercial jewellery and is meant to be longer lasting.